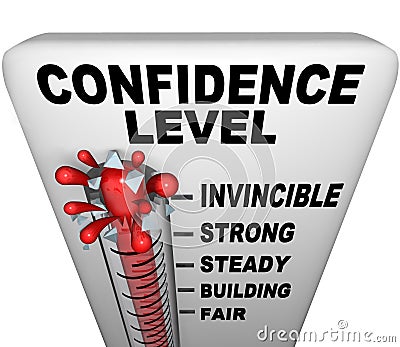 CONFIDENCE WINS!
#1
I spent a fascinating, but frustrating, evening last week with some top professionals.
It was an intimate gathering in Berlin of publishers and writers focussed on English-language teaching. From all over Germany they came; from editors of the excellent 'Business Spotlight' magazine, to Cornelsen the publisher, to Pearson "the learning company", to authors of over twenty books. Certainly I couldn't question their commitment.
We were all focussed on one question:
how can we help our students and clients upgrade their effective communication in English?
But the solutions were all about competence.
Level of competence is generally regarded as the amount of words, the correctness of grammar, and the ability to communicate in a very limited way in the very artificial environment of an exam.
But what about confidence?
After all, what use is knowledge, if you don't have confidence?
Every day I meet adult professionals ashamed to speak English.
They have the knowledge, proven by their success in all their exams in English.
But they choose not to speak.
A few weeks ago a newly-married couple from Taiwan stayed in our apartment.
The woman worked in export, and the man was a civil engineer.
While the woman was very confident in her English, the man literally couldn't say a word to me.
The wife explained to me, "We in Taiwan are very good at passing exams in English, but not in speaking!"
Similarly an advanced speaker of English from China told me of her frustration, upon arrival in New Zealand. She tried to talk, but lacked the confidence to request clearer words from the mumbling Kiwis.
The result was of course failure.
Without confidence we will too often experience failure in communication.
Too often we will decide that we are simply no good at languages.
Does this sound like you?
It doesn't have to be this way.
I define confidence here as Authentic Confidence/IdentitySM
It is our own deepest innate inborn identity within ourselves.
This gives us the energy and ability to begin to learn to communicate.
It says, "I am, and I can".
It is the foundation of all communication, from birth to our adult conversations today.
In fact this Confidence/Identity is the foundation for any communication, even today!
Just to be clear: I am not talking about an emotional state of positivity, nor of positive mantras or visualisation. Rather I am referring to a reality within us. This is pre-verbal.
For many people this is unconscious, but we access it every time we speak.
Through our own engaged interest, or through sensitive dialogue with a communication professional, we can make this power present and available to us in any conversation.
So what is your your relationship to your life?
What do you feel about it?
Do you feel proud of your communication in English, or ashamed?
Do you deeply feel "Oh dear, I will never be good enough."
Or rather, à la Obama, "Yes, I can!"
Look hard within yourself.
Or talk with others about it.
The right professional support can also change your communication very fast.
For sure you can indeed find this deep feeling of being fully at home, right here, right now.
Yes you can, in a foreign country, in English, or in anything else.
People, this is your birthright!
<smile>